Thinking About Syncing? Curriculum Design and Technology Integration for World Language Teachers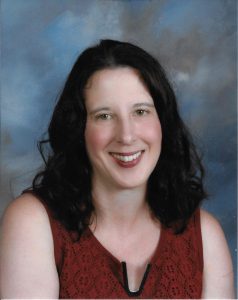 Catherine Ousselin, M.A. French
French Teacher | Curriculum Design and Technology Consultant for World Languages
Curriculum Vitae (PDF)
@catherineku72 – Twitter | catherineku – YouTube | Google+ 
 AATF Social Media Manager | AATF Commission on Technology Chair | AATF Regional IX Representative | AATF Teaching Resources Wiki Manager
Awards / Grants
2017 Pacific Council on the Teaching of Foreign Languages (PNCFL) "Teacher of the Year"
2016 Washington Association for Language Teaching (WAFLT) "Teacher of the Year"
ACTFL Award for Excellence in Foreign Language Instruction Using Technology with IALLT (K-12) 2014
Honoree 2012 ASCD Outstanding Young Educator Award
Grant Recipient 2011 – U.S. Department of State's Bureau of International Information Programs U.S. Speaker and Specialist
Grant Recipient 2011 – Washington Association of Foreign Language Teachers (WAFLT)
Grant Recipient 2011 – Mount Vernon Public Schools Foundation
Future Leader Fellowship 2011 – American Association of Teachers of French
Grant Recipient 2009 – Enhancing Education Though Technology
Creative Innovation Award Recipient 2009 – Washington Association of Foreign Language Teachers
Curriculum Design and Technology Workshops – Thinking about Syncing?
I have been providing workshops on thoughtful technology integration and World Language curriculum design to educators since 2007. My experience includes NCCE, EdCamps, professional organization conferences, school district professional development and keynote addresses. 
Please contact me about designing a workshop that will meet the needs and interests of your group. Click here to explore my previous workshops and philosophy on technology usage. 
Technology workshop topics include:
1. iOS (Apple) devices and apps (applications) for World Language educators and learners.
2. Chromebooks and Google Apps for Education
3. Web tools and apps for Digital Storytelling, Language Development, and Audio /  Video Production.
4. Social media for educators and learners: Instagram, Twitter, Blogs, Facebook, Pinterest, etc.
5.  Collaborative tools through Google Drive (Docs, Forms, Blogger, etc.) and Wikis (Wikispaces, etc).
6. Web site development through Google Sites, Microsoft Expression Web, etc.
7. Digital Literacy and Citizenship  for all levels and learners.